In loving memory of Vicki,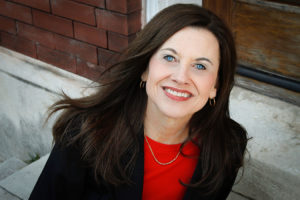 out of my sight but never out of my heart!
Always loved, never forgotten!
I still remember. . .
One year ago, Vicki transitioned to her new home.  The days, weeks, and months since then have been the most difficult that I have ever faced.  The days have been extremely challenging, and the nights have been painfully long.  Even today it still seems surreal.  Yet, through it all, God has remained my source of strength.
Allow me, if you will, not to list everything, but to just remember a few things today.  And if there are any specific things that you remember about Vicki, I would be so honored if you would add those memories at the end of this post, or on the blog comments.
To Vicki:
I still remember the first time we met at that little church in your home town.  As I was playing the guitar and scanned across the congregation, our eyes locked and our lives would never be the same.  Your abbreviated  version, which I heard you relate many times was:  "He was picking and I was grinning, and he grinned back.  And the rest is history."
I still remember the day we said "I do" and meant it.
I still remember the younger days when finances were scarce and accommodations were small, but it didn't seem to matter to you, and you never complained, because we had God and we had each other.
I still remember your love for children and teaching, and how you couldn't resist hugging every child every day in your classroom.  And how you had that unique ability to make every child feel special.
I still remember the first time you held Melody and Matt, and your expression that simply said "this" is what I was made for.
I still remember your desire to stay at home with them, and to love them and teach them, like no one else.  And I am convinced that the foundation you created in them is what holds them steady today.
I still remember the delicious meals you prepared.  You loved cooking and had those special recipes that only you could make.
I still remember your clear, sparkling, bright blue eyes, that radiated God's love, and saw the best in everyone.
I still remember your warm, glowing, effervescent smile that lit up a room every time you entered.
I still remember your incredibly beautiful, thick, dark flowing hair.
I still remember that your inner beauty was as stunning as your outer beauty.
I still remember your love for God, your family, and others, and in that order.
I still remember how you loved to worship God and your beautiful angelic voice that could lead others into the presence of God, like no one else.
I still remember your incredible musical skills, and your ability to play any piece of music that was put in front of you.
I still remember the way you could teach the depth of the Bible in terms that even a child could understand, but even the oldest could relate.
I still remember your patience when the world around you was falling apart, and the softness of your spirit that could tame any person or situation.
I still remember your ability to connect with someone immediately, and make them feel that they had known you all their life, even on the phone.
I still remember your kindness for others, regardless of their name or their title, or if they had nothing.  All were God's creation, and because of that, they were important to you.
I still remember your desire to help anyone and everyone you could, and your willingness to stop whatever you were doing at the time, and make the other person your priority.
These are but a few of the many things that I remember today.
I was often told by others that I married up.  And I have to agree.  No truer words were ever spoken.  When God created you, He created a masterpiece.
So a year ago, I didn't really lose you.  You simply moved to a new location. You didn't really die, but actually just began to live.  All of the things that made you who you were on this earth, are now magnified many times over.  These attributes are not simply who you were, these are who you are.  You are more alive today than you have ever been.  And though you may not be present on the earth today, I hope you will remember that there is not a day, or night that goes by that I don't think of you.  I hope that somehow today you will know that you are always on my mind, and forever in my heart, and I am so grateful to God for allowing me the time that I was able to spend with you.
I would never call you back, because I know you're in a far better place.  And if given a choice, I know, you would never come back, for there is nothing on this earth that can compare with what you are experiencing.  Your transition was only difficult for those of us left behind.  And though I continue in the grieving process, I do not grieve as those who have no hope.  My hope is in the Lord, and with the Lord is unfailing love.  Weeping may endure for the night, but morning is coming, and joy comes in the morning.
Death leaves a heartache no one can heal.
Love leaves a memory no one can steal.
So for today, please know that I still love you.  I miss you like crazy, and…I still remember.
Still believing!