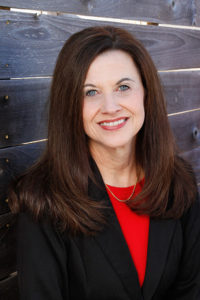 Welcome to Still Believing.
First and foremost, let me begin by stating that I do not consider myself to be a writer, in any shape or form.  In fact, I remember so often in school when I would have a writing assignment, I would cringe, and struggle just to get to the number of required words or pages that were needed. Writing was definitely not my strong subject.
That being said, I have been journaling over the past few months, and have shared some of those items with friends, basically, just some thoughts and ideas, and several asked me about doing a blog.  I really don't consider myself even qualified for this, but after much thought and prayer, I have decided to use this format to attempt to share some of my experiences.
The title "Still Believing" was inspired by Vicki, my wife, the mother of my children, my companion, my best friend, my teacher, my business partner, my prayer partner, and love of my life.  Friends and family, who knew what Vicki was dealing with would constantly ask her how she was doing.  Her response became her standard answer, "I'm still believing."
For some, those words may be nothing more than a nice cliche, but for Vicki, no truer words were ever spoken.  There are a lot of people who can "talk the talk," but precious few who can really "walk the walk."  For Vicki, "I'm still believing," were not just hollow words.  She "walked the walk," every day, day in and day out, like no one I have ever known, and her faith and perseverance were unbelievably strong.
October 7, 2015, Vicki transitioned to the destiny, that she had lived for her entire life here on earth.  In the first few weeks, I would often say that "I lost her."  I no longer use those words, for you see, I haven't really lost her.  She isn't lost.  I know, without a doubt, where she is.
Another phrase that I no longer use is "she passed away."  She didn't "pass away," she simply passed, or transitioned, into her new life.
When people describe Vicki and the characteristics that meant something to them, they often use such phrases as, "Vicki was so beautiful," or "Vicki was so caring and loving," or "Vicki was so kind."  I agreed, but one day a pastor friend of mine, reminded me not to speak of Vicki's qualities and characteristics in the past tense, for you must understand, Vicki "is" beautiful, Vicki "is" caring and loving, Vicki "is" kind.  Vicki is more alive today, than she has ever been, and every quality and characteristic that she had on this earth, she has even more of that today.  She was, and is, a beautiful, extraordinary, amazing woman of God!
I really want this blog to be a memorial to Vicki and honor her, for the amazing legacy that she left.
My hope and my prayer is that those things that I share would, somehow, be hope to someone who feels hopeless, and help to someone who feels helpless.  Please feel free to share this with your family, friends, or connections that, you feel, might want to be a part of this journey.
I look forward to sharing my thoughts with you in the coming weeks.  I am so honored that you have taken the time to read this, and I welcome your comments, and thoughts, or questions.  You may leave those at the end of the posts, or you may email me directly from the contact page, or ray@stillbelieving.org
If you have recently found yourself in a struggle, or going through a difficult time, whatever you do, don't ever stop believing.
Still Believing!